The proposal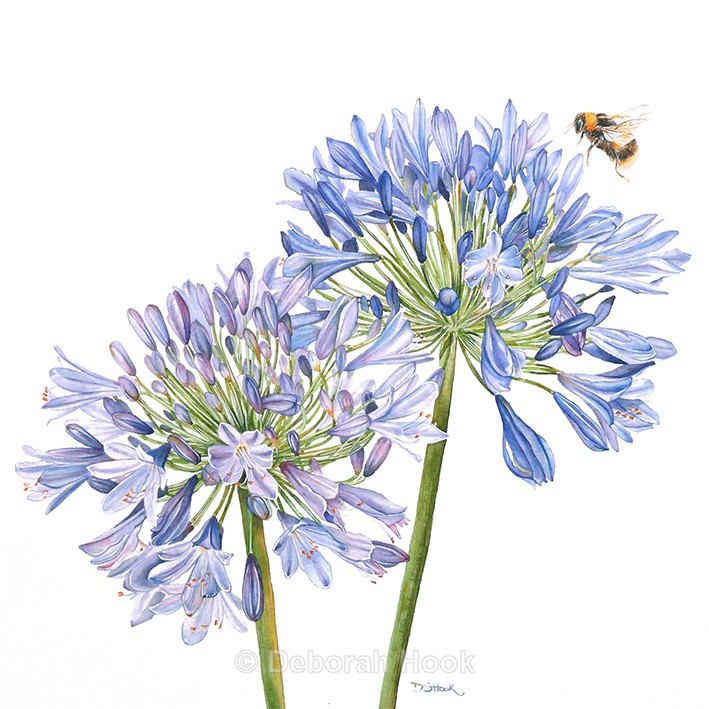 For those who want something different for a wedding present, why not contact me and tell me your story. Then have a bespoke painting based on you. As with this proposal.

This painting has many hidden meanings. The couple got engaged in Africa, Agapanthus is considered the national flower, it also in Greek means flower of love, it's the brides favourite too. There is a blue and a slightly pinker version for the man and the woman. Blue is the colour of Loyalty. The bee is the Greek symbol of Love and loyalty and determination. (The couple have a Greek god daughter, therefore I used the Greek meanings.)
The couple have been together over 20 years and decided to get married, I think the bee sums it up rather nicely.
Commission, wedding present.