Wren and feather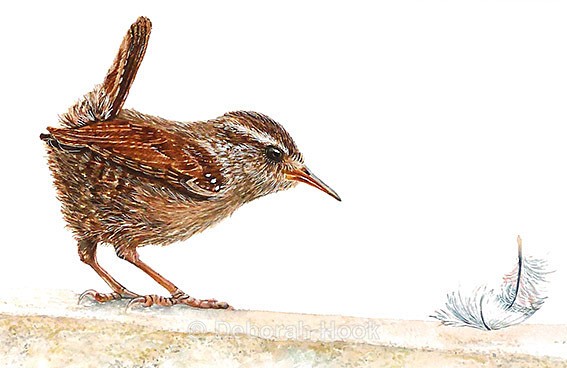 Watercolour on Saunders Waterford 32x14cm framed to 21x40cm (internal) mid brown frame. Check out the news page to see this and the wren on a branch. they make a lovely pair of paintings.

Interested in buying the original? Contact me for pricing.
This little chap looks astonished at the size of bird this feather must have come from.